What do you LOVE About Working in Real Estate?
Love is in the air! With Valentine's Day right around the corner, we thought we'd ask our team what they LOVE about working in Real Estate and get a sneak peek into what motivates them, what qualities they believe make up an effective realtor, and what their favorite selling experiences have been!
For Rodney Wood, he says what he loves most about being a realtor is helping make people's dreams come true!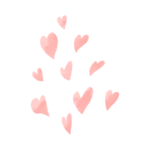 Lauren Wood says what motivates her is wanting to be sure clients don't just sell or buy, but to really be sure their entire experience is a positive one!
The qualities that Bryan Colbert says make up an effective realtor are market knowledge and effective communication.  He says the best realtors are constantly studying the market and are able to provide clients with real-time market information to make the best decisions on their real estate needs.
Michelle Colbert thinks the best part about being a real estate agent is getting to know so many different individuals and different personality types. She enjoys being around people and believes real estate is the best way to meet a variety of people and create connections on so many different levels. She also loves the fact that every transaction is completely different, so you never get bored, and each day brings new joy and challenges, which keeps her on her toes.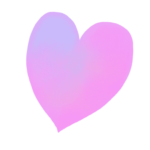 For Sam Oberlies, her motivation lies within experiencing this business with her kiddos. She says it is a lot of hard work and she loves showing her two boys that what you put into life, you get in return. Plus, every time one of her clients closes on their house, they go out as a family and celebrate with ice cream! Seeing the kids' joy motivates her to show up in the best way for her clients.
Anna Thomas says that the qualities that make up an effective realtor for her are honesty, having good communication, being driven, educated, flexible, understanding, empathetic, and being a person who cares about others.
The best experience working in real estate for Brittney Frasier is that she has been able to meet a lot of awesome people that she would never have met before. She has met people that are wildly successful and like-minded. She thinks being surrounded by others who are huge names in the industry is pretty cool!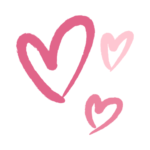 Caroline Page says that there are many parts of being a real estate agent that she loves, but her favorite is the opportunity to meet new people that she normally would not have known. Everyone has a story and each one fascinates her – it's the life stories of clients, vendor partners, and other realtors that she loves most about the job.
For Morgan Dimbatt, the best experiences since starting her career in real estate have been helping people who thought they would never be a homeowner become a homeowner. She has learned so many tools that allow first time homebuyers to get into a home for a lot less than they anticipated, so when she shares that knowledge and helps them find their dream first home, it has been the most rewarding experience.
We are lucky to have such an amazing team of individuals who all put their heart and soul into being great real estate agents and teammates!